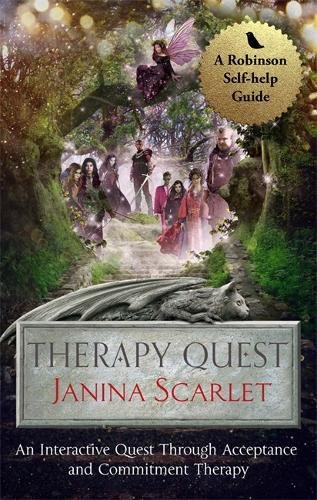 Did you ever feel like you don't belong? Like you are somehow different from the people around you? Did you ever wish you could escape to Hogwarts and find connection like Harry Potter did? I did.
I spent most of my life feeling like an outsider and wanting so badly to belong. Not fit in. But to truly belong. To be a part of something that was bigger than myself. Loneliness has been my biggest tormentor and my closest friend. I remember trying to explain to my family that I was feeling lonely even when I was around my friends. I remember feeling more connected to the characters in the fantasy books I was reading than to the kids around me on the playground. 
I longed for an adventure.
I wanted to save the world, to make a difference, to obtain magical abilities just to be able to use them to help others. I wanted to be a part of a heroic team, like the X-Men or the dwarves, elves, and hobbits of Lord of the Rings, united to save the world.
I would try to imitate the adventures I was reading about. At the age of eight, I organized my friends to clean up our neighborhood and help the elderly in our neighborhood with groceries for the entire summer. It didn't seem enough. When I was 18, I joined a social justice group, NYPIRG (New York Public Interest Research Group) and was one of the student leaders of my university to lead a campaign to fight against an outrageous tuition hike proposal, which would have nearly doubled student tuition for city and state colleges in NY. We rallied. We marched on Albany. We won.
It still didn't feel like enough.
No matter what was going on in my life, I couldn't shake off the feeling of devastating loneliness. Depression ate me up, spreading pieces of my soul, making me want to distance myself from the people around me, making me hate the person I was, making me think that my life was not worth living.
My only solace was writing. I started writing again in 2011 after meeting one of my favorite authors, Neil Gaiman. Meeting him ignited the fire I thought had long gone out. I came home and started writing that evening. And just like that, my life has forever changed.
After years of my on again off again relationship with debilitating depression I finally realized my quest – to help other people manage their mental health through writing. But not just writing. My quest is to make each and every one of you the hero of your own journey. Having craved a fantastical quest ever since I could talk, I know the value of fantastical connection and creativity.
And so, I have written a book in which you (the reader) are the main character! You have been transported to the magical world of Here, where you will be taught about mindfulness and acceptance. Your task is to stop the evil sorceress, Malena, from destroying the land of Here. But you do not have to face Malena alone. You will meet a team of loyal friends and adorable creatures to help you along the way. Since you are the Chosen One for this quest, everyone is relying on you. You will be learning techniques to help you and your new friends to better manage psychological conditions, such as depression, anxiety, phobias, eating disorders, and PTSD.  You will have to make decisions along the way to figure out the best way to fulfill your quest. Psychologically adaptive decisions will earn you points and psychologically maladaptive decisions will cause you to lose points (or worse!), so you need to be careful.
My goal for this book is to remind you of how incredibly magical and incredible you truly are and to help you learn self-help skills in a fun and entertaining way. The skills you will be learning are based on the core principles of acceptance and commitment therapy (ACT), an evidence-based (research supported) therapy to treat a variety of clinical disorders.
I hope you will enjoy your journey. The book is scheduled to release in the UK on February 1, 2018. US date is to be announced. You can preorder your copy of Therapy Quest HERE.
Have a magical journey and remember that you are loved.
__________________________________________________
Janina Scarlet, Ph.D. is a Licensed Clinical Psychologist, a scientist, and a full-time geek. A Ukrainian-born refugee, she survived Chernobyl radiation and persecution. She immigrated to the United States at the age of 12 with her family and later, inspired by the X-Men, developed Superhero Therapy to help patients with anxiety, depression, and PTSD. She has written multiple publications on this topic and has given talks domestically and internationally. She authored Superhero Therapy, Harry Potter Therapy, Therapy Quest, and has contributed to a number of pop culture psychology books, such as Star Wars Psychology, Wonder Woman Psychology, Game of Thrones Psychology, and many others. Scarlet currently works as a clinical psychologist at the Center for Stress and Anxiety Management in San Diego, CA.
If you would like to learn more about Superhero Therapy, contact Dr. Janina Scarlet Twitter @shadowquill, Facebook: https://www.facebook.com/Shadow.Scarletl, website at www.superhero-therapy.com, or Patreon: https://www.patreon.com/superherotherapy