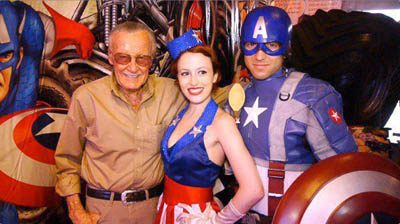 There is always a comic con going on somewhere in the country and June 23-25 will showcase the Amazing Vegas Comic Con. Whether you're going there or to another convention altogether, there are some tips you might want to consider, especially if it is your first comic con.
First and foremost, if you have your tickets to the con, you should figure out your travel plans. If you're attending Amazing Con in Vegas, check out some of these flights and hotel packages Las Vegas travel deals.
Second, decide whether or not you are going to cosplay (dress up like a character). Cosplay is never required but can be a lot of fun. You can dress up as virtually any character you'd like. However, you may want to check out the con website about policies regarding prop, such as prop guns, light sabers, and others. If you are going to cosplay, think about how you are going to transport you costumes and props in order to ensure that they stay in tact.
Don'ts
Harass other con attendees
Don't touch/hug other people without asking
Don't take pictures with other people without asking first
Bring anything illegal into the convention center
Do's
Establish a meeting point with your friends in case you get lost and your phones don't work
Plan your schedule ahead of time. Some panels fill up very quickly, you may need to get there early to ensure that you get a seat
Compliment people on their cosplay
Ask if a Cosplayer would be willing to take a picture with you
Download some kind of a breathing app to help manage your anxiety (if you have it). My personal favorite is MyCalmBeat app.
What to bring:
Comfortable clothes
Snacks, many of them, you might not have many chances to eat and food can be pricey
Water, make sure you keep hydrated
An external charge for your phone
Your ID to pick up your badge
Your ticket/confirmation email
Cash, some places don't take credit cards
Staying safe
Comic conventions take safety very seriously. If you feel unsafe, are being harassed, or observe someone else being harassed, please let a staff member know as soon as possible.
Lastly and most importantly, enjoy yourself. This is your time to kick back and enjoy the show!
Dr. Janina Scarlet is a Licensed Clinical Psychologist, a scientist, and a full-time geek. A Ukrainian-born refugee, she survived Chernobyl radiation and persecution. She immigrated to the United States at the age of 12 with her family and later, inspired by the X-Men, developed Superhero Therapy to help patients with anxiety, depression, and PTSD. Her book, "Superhero Therapy" came out on December 1, 2016 in the U.K. and will release on August 1, 2017 in the U.S.
If you would like to learn more about Superhero Therapy, contact Dr. Janina Scarlet Twitter @shadowquill, Facebook: https://www.facebook.com/Shadow.Scarletl, or website at www.superhero-therapy.com, or Patreon: https://www.patreon.com/superherotherapy